Stone Options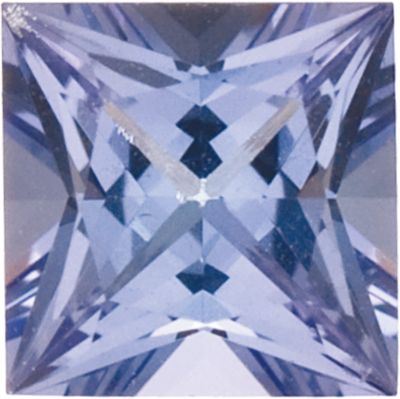 Stone #1 - 8MM Princess Cut Tanzanite, 2.34ct, $2458        NOTE: This image is not an actual image of the stone. I would need to order this stone in to see it in person and make sure the color is perfect. If this is the shape/size that your heart is set on, I can absolutely bring this stone in!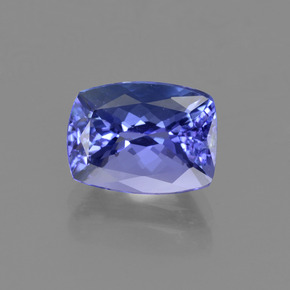 Stone #3 - 9.3 x 7 Cushion Cut Tanzanite, 2.51ct, $1180.    This is the stone you loved most in our email chain. There are several available stones in this general shape and size, but I do really love this one. It's hand cut, so not perfectly symmetrical, and it has nice pointed corners.
Stone # 4 - 9.4 x 9.4mm Square Cushion Cut Tanzanite, 5ct, $2880.    This stone is larger than your current square CZ, and it's also one of the more expensive. I've included it because it's an even square, and the color is kind of incredible. It actually has a bit of color zoning where areas of the tanzanite are slightly more green/blue which is really rare in tanzanite.
This image shows some of the color zoning in the above stone, I've circled it (very sloppily) in blue! It still is mostly the of blue/purple color, just with little color zone accents.
Stone #5
 - 7x6.6mm Radiant Cut Purple sapphire, 2.46ct, $2480   This is the sapphire with the color zoning. I have found other sapphires but they're considerably smaller than your 
 current stone.
Stone #6 - 6.5mm square purple sapphire, 1.47ct, $2200.   This is smaller than your current center stone, but it's the only other princess cut that i've been able to find!